Tobacco
Evaluating Alternative Tobacco Products
With over 20 years of experience conducting comprehensive Phase I-IIa clinical studies, Frontage Clinical Services has full-service capabilities to conduct a broad range of study types (e.g. PK, confinement and ambulatory). Because of our extensive experience with a wide variety of drug delivery systems, we are well-positioned to conduct tobacco-focused clinical research studies with endpoints including nicotine PK analysis, abuse liability and analysis of biomarkers of potential harm.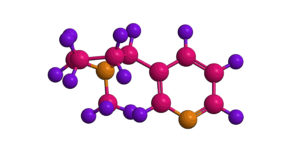 Frontage Full-Service Approach
Our modern 36,000 sq. ft. facility lo­cated in Secaucus, NJ includes a purpose-built, 160-bed clinic within multiple units, and specialized smoking and vaping rooms. We have a secure limited-access dedicated storage facility for investigational products, with video monitoring and restricted key card entry throughout the facility. Our staff includes 2 full time board-certified physicians serving as Investigators, and a laboratory manager, project manager and technical advisor with tobacco clinical research experience.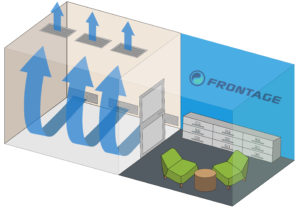 What sets us apart:
Our clinical facility includes two separate specialized smoking/vaping rooms with:
Air handling units utilizing displacement ventilation
Convective air flows from floor to ceiling
Adjoining dispensing rooms and processing laboratories
Accommodations for up to 40 subjects at one time
Furniture containing non-absorbent fabric for easy cleaning
Recruitment Capabilities For Tobacco Studies
Our clinical facility is in an ethnically diverse region in northern New Jersey:
Less than 7 miles from NYC, with access to over 3 million healthy adult volunteers who self-report as smokers
Proximity to extensive mass transit and major airports
Located in medical center hub, giving access to large pool of trained medical staff.
Tobacco Specific Assays: We are developing a variety of assays tailored to meet your needs in matrices such as human serum, plasma, and urine.
If you are interested in Tobacco Specific Biomarkers, please click here!