Toxicokinetics
Toxicokinetics (TK) is the generation of pharmacokinetic data as part of non-clinical toxicology studies. In the toxicokinetic phase of the studies, the bioanalytical data for the test article and metabolites, if applicable, are used to assess the systemic exposure of the test article and its metabolites.
The toxic potential of a drug is determined by many factors. In non-clinical safety and toxicology studies, toxicokinetic studies are conducted during drug development.
Toxicokinetics measures the relationship between a compound's concentration or dose and its potential toxicity. Frontage has experience with every type of toxicity study and expertise in complex non-clinical study designs.
Toxicokinetics Analysis
In toxicokinetic analysis, the concentrations of a substance at which toxic effects are observed are determined. Frontage scientists conduct toxicokinetic analysis for the bioanalytical (BA) data generated from plasma sample analysis from IND-enabling GLP toxicology studies and prepare a comprehensive QA-audited TK report for inclusion in the main study report.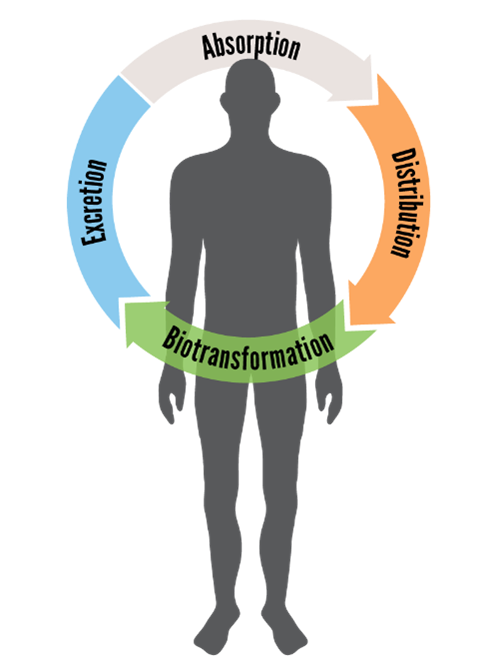 At Frontage, toxicokinetic parameters are calculated using validated, state-of-the-art pharmacokinetic software to determine the peak plasma concentration (Cmax), time to achieve peak plasma concentration (Tmax), the half-life (T1/2), and the area under the plasma concentration curve (AUC). Dose proportionality, gender differences, and accumulation are also assessed.
Advantages of Frontage TK Analysis
Use of fully validated Phoenix WinNonlin software for calculations
20 years of TK modeling experience in support of IND-enabling GLP toxicology studies for a wide variety of clients and therapeutic areas worldwide
TK scientists work directly with toxicology study directors
Seamless integration with internal bioanalytical facilities across Frontage sites
SEND capability for TK and BA data
Frontage allows your organization to achieve high-quality, GLP-compliant toxicokinetic data.