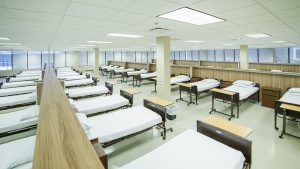 The Frontage Clinical Research Center in New Jersey is a modern, comfortable facility located within 10 miles of New York City in Secaucus, NJ. It is easily accessible by car, train or bus. There are 160 beds that are arranged in different areas of the facility, which can be further divided for additional privacy.
Your Stay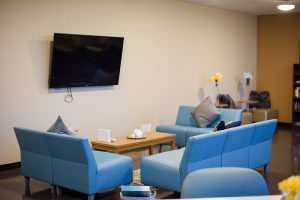 For most clinical studies you must stay in the clinic for at least 2 days and 1 overnight. This duration may vary. Your accommodations will include:
Spacious, comfortable quarters
Clean and modern bathrooms
Large areas for entertainment / relaxing
Separate meal rooms
Activities
Participants will have free time between procedures. You will also have access to satellite televisions, a wide selection of films, board games, newspapers, magazines and wireless internet (WiFi).
Volunteers are encouraged to bring things from home:
Laptop, tablet or gaming station
Headphones
School work
Meals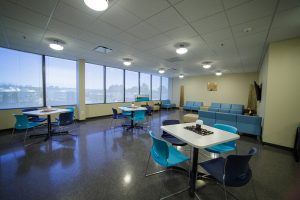 You will typically be provided with three meals a day plus snacks from selected catering services. Sometimes studies require an overnight fast, special diets, or completion of meals within a specific time frame. The clinic staff may need to record what time and how much you eat during some meals.
Our Team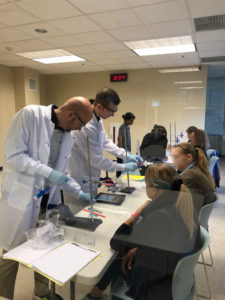 The Frontage staff is highly qualified, experienced and friendly and treats all volunteers with respect and compassion. The safety of our volunteers is our top priority. This is why tests are conducted according to strict schedules and supervised by medical professionals. Our studies comply with FDA regulations and our research protocols are reviewed by an Institutional Review Board that protects the rights, safety and well-being of volunteers.