Corporate Social Responsibility
We are committed to supporting local and community development and actively seeking ways to contribute to society. Our goal is to create a positive social impact by giving back to those in need while continuing to be agents of change.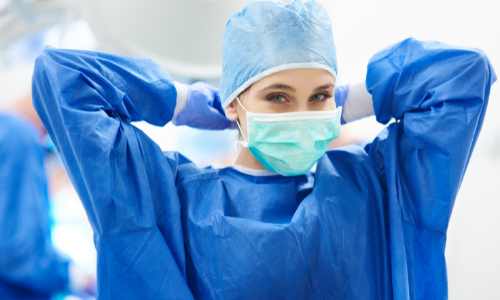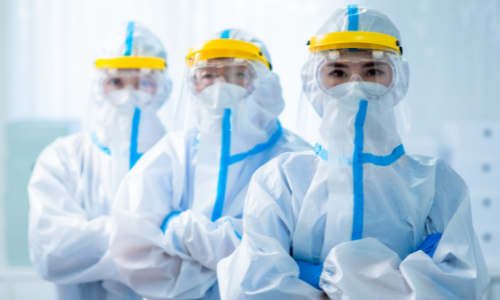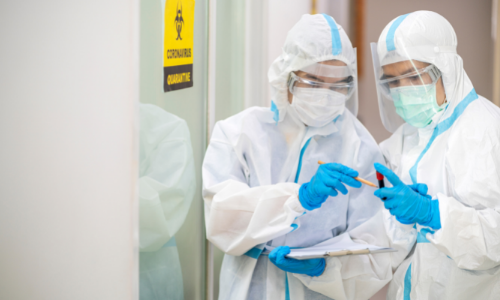 Frontage Laboratories has been fortunate to be able to assist our local heroes by donating PPE to 11 hospitals in the vicinity of our sites in Pennsylvania, New Jersey and Ohio. In total, Frontage is on target to complete the donation of over 100,000 surgical masks, 50,000 face shields, 5,000 N95 masks, 4,000 goggles, and 6,500 coveralls. Frontage continues to build sustainable community partnerships with our local hospitals during this time of need and appreciate all the dedication from the doctors, nurses and health care workers, as they navigate the fluid landscape of COVID-19.
We were one of the companies in Shanghai that provided support in the early outbreak of COVID-19 in January 2020. We donated RMB1 million via the Red Cross Society of Shanghai to Wuhan, as well as donation of medical supplies such as protective clothing, respirators, goggles, and disinfectants.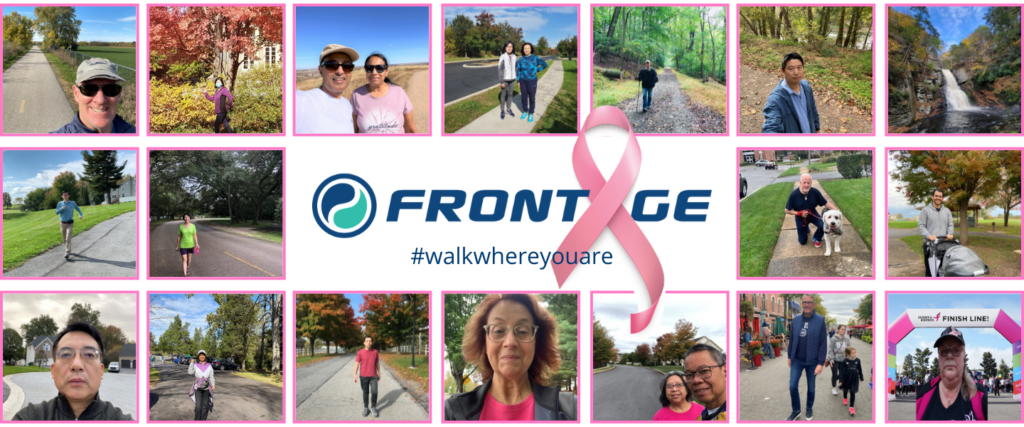 In 2021, during the month of October, Frontage Employees raised $10,000 for the Susan G. Komen Breast Cancer Foundation. Susan G. Komen's mission is to save lives by meeting the most critical needs in our communities and investing in breakthrough research to prevent and cure breast cancer.
Every person's support helps us get one step closer to a world without breast cancer. Funds raised help support breakthrough research and help for the women and men facing breast cancer today who need our support now, as much as ever. Whether it's emotional support via Komen's helpline, financial support through Komen's treatment assistance program, or help navigating their care journey, Susan G. Komen will be there for them.
On Saturday, October 23, 2021, we walked for the people who can't: For those too weakened by treatment to join. For those who are suffering. For those we have lost. Together we will fight back against breast cancer.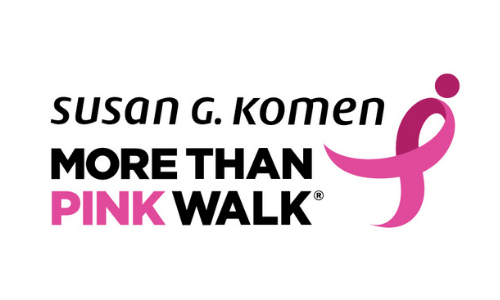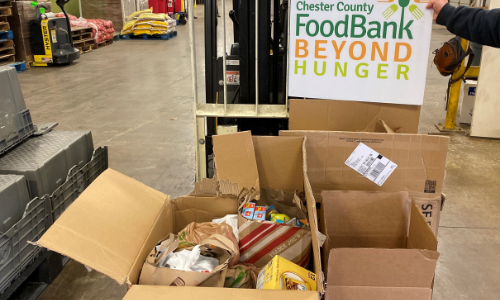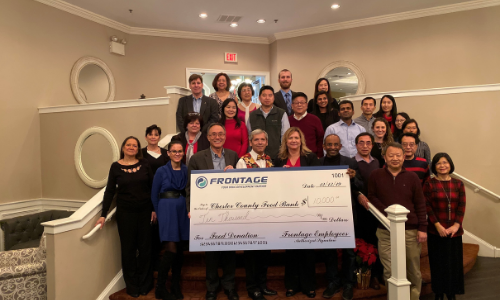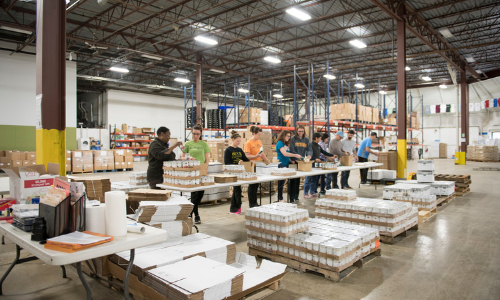 In November 2019, Frontage employees in Exton, Pennsylvania collected 173 pounds of canned goods to donate to our local community partner, Chester County Food Bank. Employees additionally fundraised and donated $10,000 towards the Chester Country Food Bank's efforts to help fight food insecurity challenges.
The Chester County Food Bank was formed in 2009 to address the escalating hunger problem in the county. Their primary goal was, and still is, to have a viable, sustainable organization that secures, manages and distributes food to those in need.
Today, they are the central hunger relief organization serving more than 150 partner agencies in Chester County, PA. Through their network of food cupboards, hot meal sites, shelters, and other social service organizations, they distribute over 3 million pounds to our neighbors with limited or uncertain access to adequate food.