Cell-Free DNA Methylation Sequencing
Investigation of DNA Methylation from Cell-Free DNA samples
Advances in the preparation of bisulfite-converted DNA libraries and next-generation sequencing have enabled the measurement of methylation levels from the low amounts of input DNA present in plasma or serum samples. Specific genomic regions of interest, such as CpG islands, can be monitored using bisulfite sequencing through the selection of specific DNA sequences. Researchers can use methylation sequencing to understand the mechanisms that underlie complex diseases.
Frontage has developed and validated protocols for both targeted and global methylation analysis by sequencing and has optimized the isolation of cfDNA from liquid biopsy samples in order to minimize sample input requirements for this service.
Biofluid Profiling
Sequencing
Biomarker Discovery
Companion Diagnostics
Predictive Modeling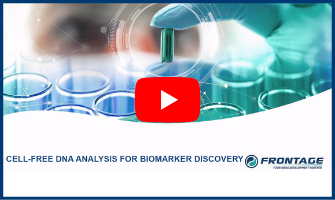 Sample Types Appropriate for cfDNA Bisulfite Sequencing
Sample types include whole blood, serum and plasma. Frontage provides cfDNA isolation services from blood-based biofluid samples. We are a Biosafety Level 2 (BSL-2) laboratory, and can accept samples which contain agents associated with human disease.
| Sample Type | Minimum Input Requirement | Sample Submission Checklist |
| --- | --- | --- |
| Cell-free DNA | 10 ng | cfDNA |
| Biofluid | 4 ml | Biofluid |
gDNA Read Summary
Detected sequence reads with genomic coordinates, counts per sample, and annotations.
Standard cfDNA Bisulfite Sequencing Report
Identification of methylated sites showing the methylation call and percentage methylation at each site.
Statistical analysis result showing methylated loci with significant differences in methylation levels between groups, annotation of nearest gene, and the relative position of the methylated site to the gene.
Maps of CpG-rich genomic regions indicating the distribution of differentially methylated regions across the chromosomes.
Distribution histograms of CpG coverage and CpG methylation levels.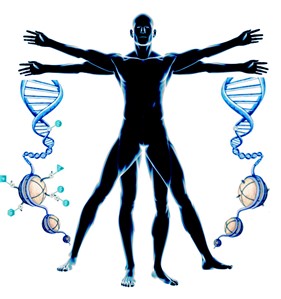 Additional Raw Data
Compressed FASTQ files
Raw unique sequences mapped to genome (FASTA format)
Raw and normalized read counts, as well as reads mapping to each gDNA for each database queried
Frontage is committed to providing rigorous scientific expertise to ensure the highest quality and compliance. Our drug discovery lab services team has the expertise to work with you across all stages of drug development.