Formulation Development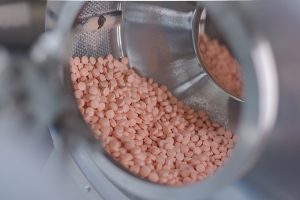 Frontage's formulation development and CTM manufacturing team designs formulations for targeted delivery of a therapeutic and then develops GMP manufacturing processes to ensure a high quality product is produced for clinical trials.
We develop finished products supporting IND, NDA filings and generic ANDA filings. Our facilities have been designed for flexibility, as we offer a variety of dosage forms and the ability to handle highly potent compounds and DEA-controlled substances.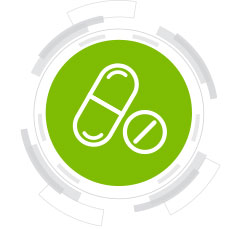 FACT: We have worked with 400+ clients, supporting 400+ compounds and 700+ GMP batches.
IND: Formulation development and CTM manufacturing of oral solid, semi-solid (topical), liquid and sterile dosage forms
ANDA: Reverse engineering, formulation development, and tech transfer
Consumer products: OTC reformulation
High potency suite for CTM manufacturing
Sterile suite for CTM manufacturing (Phase I)
DEA manufacturing license for controlled substances (CI-V)
Proof of Concept studies in animals
Integrated services with Frontage's clinical center