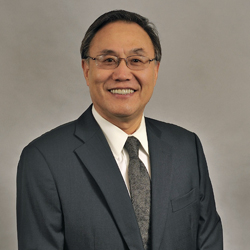 Song Li, Ph.D.
Executive Chairman, Board of Directors
Dr. Song Li founded Frontage Laboratories in 2001 with the ambition of building a client-focused organization to help solve the most complex drug development challenges. Prior to Frontage, Dr. Li held management positions at Great Valley Pharmaceuticals and Wyeth. During this time, he led numerous projects related to the development of pharmaceutical products.
Dr. Li has authored more than 15 scientific publications spanning a wide range of topics, including chiral separations, drug-protein interactions, pharmacokinetics, and analytical chemistry. Importantly, Dr. Li has been the recipient of numerous awards, most recently Healthcare CEO award from Philadelphia Alliance for Capital and Technologies, Ernst & Young Entrepreneur of the Year Award, the "Realizing the American Dream" award from the Pennsylvania Welcoming Society, and the Outstanding 50 Asian Americans in Business Award from the AABDC.
Dr. Li earned a doctor of philosophy degree in analytical chemistry from McGill University and a bachelor of science degree in chemistry from Zhengzhou University in China.