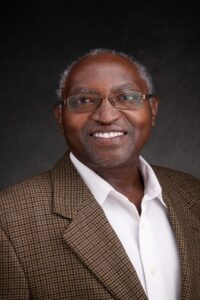 Stephen Gacheru PhD. joins Frontage as Vice President, Cell and Gene Therapy Operations
Stephen has over 20 years of Biopharma and CRO industry leadership experience in the regulated biologics, immunology, and CGT areas. Prior to joining Frontage, Stephen was a VP, Analytical Development and Tec Ops at Center for Breakthrough Medicines, King of Prussia, PA. Prior to that, Stephen had worked at PPD, CRO for six years with progressively increasing scientific and business leadership roles across biologics and CGT products. Earlier to this he had worked at BMS, a global pharmaceutical leader.
Stephen is an executive leader with a passion to exploit and apply science in development of unmet medical therapies. He enjoys working as a people leader and have strong experience in creating high performing technical, operations and CMC teams responsible for development, manufacturing, and supply of clinical and commercial therapeutic products. Stephen has contributed to process and analytical development for drug development in biopharmaceutical industry including CGT products.
His greatest achievement is contribution to the development of immunoOncology products, Yervoy and Apdivo that are currently bringing new therapies for critical cancer patients. He has successfully led FDA pre-approval inspection readiness (PAI) audits and global health inspections at global CMO sites globally. Stephen has also established CGT laboratories supporting Luxturna (Spark) and Zolgensma (Novartis, formerly developed by Avexis).