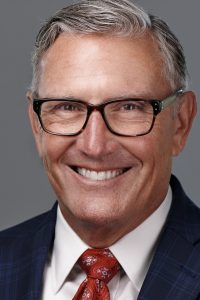 Larry Veal joins Frontage Laboratories, Inc. as the Senior Vice President of North America Sales and Marketing
Frontage Laboratories, Inc., announces the appointment of Larry Veal, Senior Vice President of North America Sales and Marketing. In this role, Larry will be responsible for Sales & Marketing for Frontage's full portfolio of services, including Discovery, DMPK, Bioanalysis, Central Laboratories, Safety & Toxicology, Chemistry, Manufacturing & Controls, and Clinical. As a member of the executive leadership team, reporting to Glenn Washer, President, Frontage Laboratories North America, Larry will work closely with Frontage's business units to develop and implement strategies to leverage our broad range of services to target key customer segments and capitalize on our strong reputation for scientific and operational excellence.
Larry has over 35 years in the pharmaceutical and CRO industry working in business development, management, marketing, and new product development. Prior to joining Frontage, Larry served as Vice President of North America Sales for NAMSA, a medical device contract research organization. In this role, Larry oversaw 36 sales-focused employees with a P&L of over $120 million. Prior to NAMSA, Larry was Global Vice President of Sales at ICON Clinical Research's Commercialization and Late Phase Business Unit.
Larry has spent over 25 years in the clinical research space, and prior to that, over 12 years in the Pharmaceutical industry in a variety of roles including sales, product development, training and management in companies such as Roche Laboratories and Johnson and Johnson.
Larry graduated from Augusta University in 1985 with a BBA in Business Administration, emphasis in Marketing. Larry is a member of several industry organizations and has spoken and chaired sessions at multiple conferences including DIA, NCDEU and SCOPE.
Mr. Washer remarked that, "Larry's joining brings a wealth of experience and expertise which marks our commitment to our customers, our staff and our shareholders to continue to strengthen and mature our organization's leadership as we aggressively expand our business both organically and through acquisitions. I am confident that Larry will make significant contributions to our continuing success."