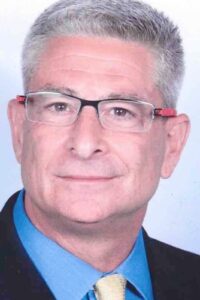 Jeffrey Yablon joins Frontage Laboratories as Senior Vice President
Jeffrey Yablon has over 30 years of international business leadership experience in strategic planning, P&L management, and BD/sales/marketing in both pharmaceutical and CRO companies. Prior to joining Frontage, Jeff was a senior executive at several well-known industry participants, including Icon Plc., BARC, Abbott Laboratories, Parexel, and Cognizant Technology Solutions, and was also the founder of a CRO business in Asia. In addition, Jeff was on the faculty of The Stony Brook University, Center for Biotechnology, where he lectured on clinical development and the "Business of Bioscience". He has also lectured at several universities in Asia.
Jeff received a BA degree from Stockton University and an Executive MBA in International Business Management from Fairleigh Dickinson University.
"I am proud of our ongoing commitment to building one of the leading CRO companies in the industry. I am confident that Jeff's robust international experience with global CRO and pharma companies will be an important asset to our company and our customers," says Dr. Song Li, CEO of Frontage Laboratories.