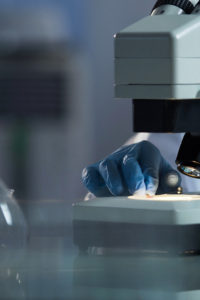 Frontage Expands DMPK Capabilities by Acquisition of RMI
Exton, Pennsylvania– Frontage Holdings Corporation ( "Frontage" or the "Group", 1521.HK), a contract research organization ("CRO") providing integrated, science-driven research, analytical and development services with presence in both the United States and China, today announced Frontage Laboratories, Inc.("Frontage Labs"), a wholly-owned subsidiary of the Group, entered into an equity purchase agreement with Dr. Phillip Tiller and Dr. Xiao (Sean) Yu, two independent third party individuals. According to the agreement, Frontage Labs will purchase the entire equity interest in RMI Laboratories, LLC ("RMI") owned by the individual third parties.
RMI is a Contract Research Organization ("CRO") located in Pennsylvania, USA, principally engaged in providing quantitative and qualitative drug metabolism services for pharmaceutical and biotechnology companies. It offers a variety of services including a full range of metabolite profiling and identification services, such as early discovery soft spot analysis, late discovery cross-species comparison, and pre-clinical animal radiolabeled mass balance studies. RMI utilizes state-of-the-art techniques such as high-resolution mass spectrometry to conduct these highly specialized and high-demand studies for new therapeutic agents in both discovery and development stages. In addition to providing core metabolite ID/profiling services, the operation also conducts other metabolism-related studies including but not limited to discovery bioanalytical (small and large molecules), metabolic stability, CYP/UGT phenotyping and inhibition studies.
"Established more than 10 years ago, RMI has a reputation of a "go-to" organization for metabolite profiling/identification needs by clients," said Dr Abdul Mutlib, EVP Frontage DMPK Services, "In completing the acquisition, we will expand our capacity with additional scientists, equipment, and facilities to be used in the provision of existing and novel services to the customers, and effectively expand the current client base that we currently serve in this specific field, with a potential increase in revenue generated through this highly specialized service."
"Dr. Phillip Tiller and Dr. Xiao (Sean) Yu, are renowned drug metabolism scientists and have created a solid client base in the U.S. They will stay with us after the acquisition and will assist Frontage in establishing in China the services acquired from RMI." said Dr. Song Li, Founder and Honorary Chairman of Frontage, CEO of Frontage Labs. "This acquisition will accelerate the creation of 'Centers of Excellence in Drug Metabolism' within Frontage in both the U.S. and China. The combined resources will advance Frontage's progress in becoming a global leader in providing metabolism services to existing and new clients in the pharmaceutical industry." "We are very excited about the new opportunities that come to both us and our clients as a result of the acquisition" said Drs. Yu and Tiller.
About Frontage Holdings Corporation
Frontage Holdings is a fast-growing contract research organization ("CRO") providing integrated, science-driven research, analytical and development services throughout the drug discovery and development process to enable pharmaceutical companies to achieve their drug development goals. The Company benefits greatly from having operations in both the United States and China – the two largest markets for CRO services in the world and is well placed to capture growth opportunities in both markets.
The Company believes that a "Two Countries, One System" approach differentiates itself from competitors, as it assures the customers the same quality standards in both China and the United States, while also providing company's customers with a detailed and highly experienced understanding of the regulations and requirements for drug discovery and development in both countries. The Company positions itself as a value-add partner with a focus on solving customers' most significant and complex drug discovery and development challenges. The Company's scientific knowledge base, technical expertise and reputation for high quality services have been integral to its ability to enter into strong long-term strategic relationships and partnerships with the key customers.