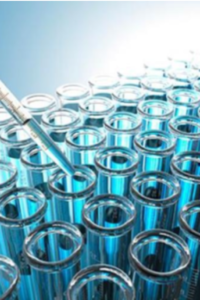 Frontage develops a 3 in 1 multiplex PK assay for evaluation of hydroxy-chloroquine, chloroquine and azithromycin in human plasma
Exton, PA: In the battle against COVID-19, Frontage Bioanalytical, a contract research organization ("CRO") providing integrated, science-driven, product development services, is first to announce development of potential cocktail PK assay for hydroxy-chloroquine, chloroquine and azithromycin in human plasma.
This novel 3 in 1 LC-MS/MS method allows rapid, simultaneous and cost-effective evaluation of three potential COVID-19 treatments from clinical studies. While separate PK assays for each individual drug are available, our novel 3 in 1 multiplex assay provides higher efficiency for faster data delivery and lower cost to support clinical trials with combination of the drug treatments. In addition, the multiplexed assay requires minimal sample volume to be collected from patients.
According to Dr. Luca C. Matassa, Vice President of Bioanalytical and Client Services US, "This is another example of Frontages scientific strength in bioanalytical as well as our flexibility and innovation in providing cost effective solutions to our valued clients"
This is one of a number of assays including PK and PD biomarkers that we have developed in the fight against COVID 19 in Frontage bioanalytical lab. At Frontage, we are committed to working with our clients to provide bioanalytical services to support their on-going COVID 19 studies.