---
COVID-19 Testing Information
---
Welcome to your COVID-19 Testing Information Page.
We are just 45 minutes away from Philadelphia International Airport (PHL). Our COVID-19 RT-PCR has fast turn around time that will meet your travel needs. We are proud that we have supported thousands of international and domestic travelers.
Frontage Laboratories, Inc is a PanaBIOS Trusted Travel Approved COVID-19 Laboratory Testing Provider. The authorized status was granted by Africa CDC, Centres for Disease Control and Prevention.
For Travelers going to Japan, please book your appointment in the patient portal. Meanwhile, please email your pre-filled Japanese Travel Form to patientportal@frontagelab.com. Once your test is performed, you will be able to download your test report from the patient portal and receive the additional Travel Form in your email.
In order to schedule your quick turnaround RT-PCR Test, IgM Test or IgG Test, and download the report, please click the link below:
Testing Location:
Frontage Laboratories, Inc. 700 Pennsylvania Drive, Exton PA, 19341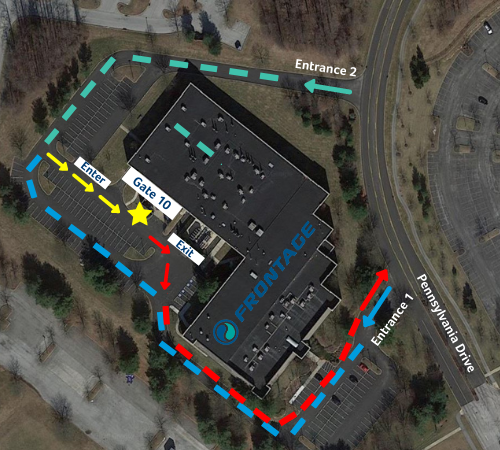 ---
Frequently Asked Questions
---
IgM Test (Anti-S protein Antibody)
$103/Test – with scheduled appointment
IgG Test (Anti-S protein Antibody)
$103/Test – with scheduled appointment
IgM and IgG Tests (Anti-S protein Antibodies)
$153 – with scheduled appointment
RT-PCR (COVID-19)
$203/Test – with scheduled appointment
Note: You may submit our receipt to your insurance company to reimbursed at a minimum of $100.
Sunday: Closed
Monday: 8:40am – 2:00pm
Tuesday: 8:40am – 2:00pm
Wednesday: 8:40am – 11:40am
Thursday: 8:40am – 11:40am
Friday: 8:40am – 11:40am
Saturday: Closed
Note: We will be closed on all 6 major US holidays (New Year's Day, Memorial Day, Independence Day, Labor Day, Thanksgiving Day, and Christmas) including the day after Thanksgiving (November 25th), the day after Christmas (December 26th) and the day after New Year's Day (January 2nd, 2023)
Call 484-203-8492 or email patientportal@frontagelab.com
Hawaii
Disclaimer 1: Frontage laboratories is not liable for delivering desired results. It is the traveler's responsibility to obtain specific requirements for the intended destination. If you require any special modification or additions (i.e. stamp, physician's signature, or additional paperwork), you must notify us prior to arriving for your test.
Disclaimer 2: Please be aware Frontage Laboratories will provide same day results for RT-PCR testing (excluding unforeseen circumstances such as repeat testing, natural disasters, etc.). Our current turnaround time for 99% of specimens collected during normal business hours (8:40am – 3:00pm) is within 6 hours from specimen collection.