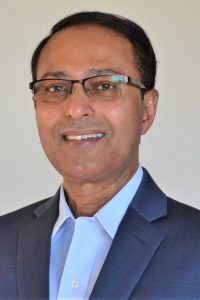 Sudendra Rao Ph.D. joins Frontage as Senior Vice President, Human Resources, North America
Dr. Sudendra (Suden) Rao joins Frontage as Senior Vice President, Human Resources, North America. In this new role, Suden will be leading the HR teams across all of Frontage's North American sites.
His broad mandate will be to lead the transition of our HR team to an expanded organization, scaled to meet the growing needs of our rapidly growing businesses. Working closely and collaboratively with the business units and other functional support groups, his primary areas of focus will be implementation of HR best practices, processes, and systems in the areas of employee recruiting, training and development, retention and engagement.
Suden brings over 25 years of US and global human resources leadership experience with entrepreneurial startup to world-class Fortune 500 organizations. Suden has worked with pharmaceutical, biotechnology, CRO, medical devices and healthcare organizations known for HR best practices and recognized among the Best Companies to Work For. Most recently he was the Chief HR Officer of Cadila Pharmaceuticals, supporting operation, transformation, and exponential growth across Americas, EMEA and Asia. Previously he has held US and global HR leadership roles at DaVita and Quest Diagnostics, both Fortune 500 healthcare leaders, where he successfully led organizational restructuring, change management and automation and digital transformation of HR, supporting organic and M&A growth.
Suden received a PhD in HRD from the Colorado State University, USA and MA in Economics and Bachelor's in Law from India, and a Gold Medal in Training and Development. He is a frequently invited speaker at international HR and business forums.