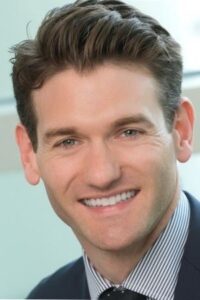 Mr. Nicholas Pimlett joins Frontage Laboratories, as Vice President of Alliance & Program Management.
"We are committed to building a science-driven CRO company. I am confident that Nicholas's experience and abilities will be a great asset to our company and his participation will deliver significant contributions to our rapidly growing business", said Dr. Song Li, CEO of Frontage Laboratories.
Prior to joining Frontage, Nicholas has over 18 years of experience at SANOFI where he held multiple positions of increasing responsibilities. He started his career in the lab as a Bioanalytical Scientist, after he obtained his MBA, he transitioned to Outsourcing Management to support R&D Projects across North America, Europe, and Asia. This scientific and operational experience provided him with an opportunity to serve as the Chief of Staff for the Global Preclinical Dept. and the NA R&D Hub. He then transitioned to a Compliance and Business Operations role in the US before expanding to oversee a global Medical Business Operation and Compliance Organization that managed Financial Regulations in 40+ countries and Compliance Regulations in 85 countries. His most recent position was with TEMPUS LABS as the Associate Vice President of Alliance Management.
Nicholas received his BS degree of Science in Chemistry from University of Pittsburgh and his Masters of Business Administration in Finance from Drexel University.