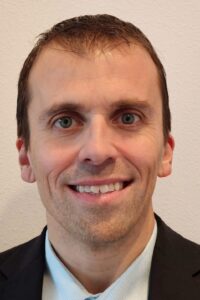 Martin Poirier joins Frontage Laboratories as Executive Director and Head of BRI/Frontage Canada
Mr. Martin Poirier has over 20 years of CRO and Pharma industry leadership experience in the regulated bioanalysis, immunology, and toxicology areas. Prior to joining Frontage, Martin was a Senior Director Laboratory Sciences at Altasciences based in Everett, Washington, USA. Prior to that, Martin had worked at Charles River for eighteen years with progressively increasing scientific and business leadership roles, across the US and Canada.
Martin received a B.Sc. in Biochemistry from UQAM, Canada and a M.Sc. in Experimental Health Sciences from INRS-IAF, Canada. He has presented in multiple industry forums and published white papers focused on bioanalytical and immunology in leading scientific journals.
"Martin has an impressive background of contributing towards building new facilities and the expansion of existing laboratory services including validation and commissioning. These have translated into seamless execution of projects, improved customer satisfaction, and rapid business growth. I am proud of our unequivocal commitment to becoming a leading global CRO. I am confident that Martin's experience with other global CROs will be an important asset to Frontage and our customers." says Wentao Zhang, SVP Frontage West Coast (US & Canada).