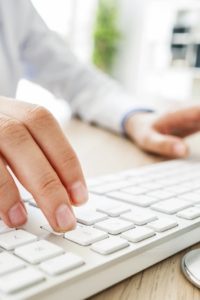 Frontage Clinical Services Inc. Successfully Implements the ClinSpark® eSource Platform at its Phase I Clinic
Secaucus, NJ: Frontage Clinical Services Inc. ("Frontage Clinical") announced today the implementation of ClinSpark®, a web-based eSource platform, that supports activities from subject recruitment through database lock. This versatile, automated solution to paper-based documentation was developed specifically for Phase I clinical trials by Foundry Health, LLC.
ClinSpark® strengthens Frontage Clinical's recruitment capabilities through its HIPAA-compliant searchable subject database that is integrated with the Verified Clinical Trials registry. It streamlines study conduct and augments quality via real-time data capture and dynamic edit checks, barcode technology linking subject identification to study procedures and sample processing, and medical device connectivity. Furthermore, this platform provides study management transparency with its web-based, role-specific, secure access dashboards and complete audit trail. This fully validated, FDA 21 CR Part 11 compliant system offers dataset output that is compatible with CDISC standards.
"The deployment of ClinSpark® provides Frontage Clinical with an innovative, agile solution to replace a legacy system of paper source documentation," says Lisa Diamond, Ph.D., President of Frontage Clinical. "Utilizing its comprehensive set of features and capabilities, we are able to execute early phase clinical studies with a more streamlined workflow, while enhancing quality management and project transparency. We will continue to focus on technological advancements to remain at the forefront of our clients' drug development needs."
"It was great to work together with the dedicated and enthusiastic professionals of Frontage Clinical," says Brock Heinz, CEO of Foundry Health, LLC. "The great collaboration with Frontage Clinical allowed for a full implementation of ClinSpark® in 10 months, which is a great testament of how well our agile approach to software development and implementation works when teams are working so well together."
About Frontage Clinical Services Inc.:
With over 20 years' experience in the execution of comprehensive Phase I-IIa studies, the Frontage Clinical team collaborates closely with our clients to develop a unique approach to overcome the challenges of each study, while maximizing efficiency and mitigating risk. We leverage our best practices in study design and execution to advance investigative compounds to drug candidates. Located near NYC, we have access to one of the most diverse study populations and acclaimed medical professionals and facilities to help support each study.
About Foundry Health:
Foundry Health is the company behind ClinSpark®, the cloud-based eSource platform for Phase I automation. Its modern infrastructure allows for easy connection to clinical devices, labs, databases and data review tools of all sorts. The CDISC ODM certified data structures ensure compliance with all regulatory and data standards. The modern 'mobile-first' user interface and fast bar-code enhanced navigation, make the system easy to use and contribute to the highest user experience ratings in the industry. ClinSpark® is offered as a SaaS (Software as a Service) solution with no long-term commitments, and a competitive 'pay-per-use' pricing structure. Being hosted on one of the world's most advanced cloud-infrastructures, ClinSpark® allows for almost infinite global scaling, without performance degradation.
For more information, visit www.clinspark.com