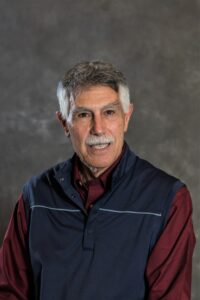 Frontage welcomes Dr. John Kapeghian as the Senior Vice President of Global Safety & Toxicology
Dr. John Kapeghian, Ph.D., DABT, joins Frontage with over 35 years of experience in global preclinical safety evaluation and development. After working in regulatory and experimental toxicology units at large pharma (Ciba now Novartis) and in contract research (Sierra Biomedical/Charles River), he established his own company, Preclinical Safety Associates, which provides toxicology strategy and regulatory services for over 90 companies worldwide since 2006.
As a subject matter expert and a recognized leader in the Safety and Toxicology space, John has served on the Toxicology Advisory Board of Genzyme Pharmaceuticals and has been a Section Editor for the International Journal of Toxicology for over 20 years. He has over 100 abstracts, presentations, and publications to his credit.
In his tenure in pharma, contract research, and consulting, John helped write preclinical dossiers in support of human safety for regulatory authorities in the US, UK, EU, Canada, India, and Asia. John's passion for quality in toxicology data evaluation and interpretation led him to form a company in 2008 dedicated to training Study Directors, with additional workshops in clinical pathology and project management. John continues to train Study Directors via courses and workshops at national toxicology meetings, and through his consulting practice, book chapters, and numerous publications.
Having worked in all areas of preclinical development, John believes the key to success and future growth for the industry is innovation and strong CRO-Pharma/Biotech partnerships. He established and ran the Navigator Advisory Services group at Charles River ("Navigators") which offered strategic and regulatory advice to clients from in-house experts hailing both from industry and FDA.
John received his Ph.D. in Pharmacology/ Toxicology from the University of Mississippi School of Pharmacy in Oxford, MS, and is current with his DABT certification.