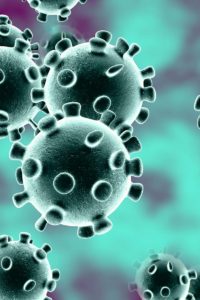 Frontage Laboratories, Inc. Response to COVID-19 (March 2020)
Statement: Frontage Laboratories, Inc. Response to the Coronavirus (COVID-19)
Frontage is closely monitoring the outbreak of COVID-19 and following guidance from the Centers for Disease Control and Prevention (CDC), the World Health Organization (WHO) and other public health and government agencies. We are committed to ensuring the health, welfare and safety of our employees and to the best of our ability continue to the delivery of our services.
Given the rapid spread of COVID-19 and its proximity to our communities, we have implemented the following measures, in which we believe are in the best interest of our workforce and operations, to minimize, as best as we can, the risk of our employees' exposure to COVID-19, and the likelihood of its spread to the members of our community while striving to maintain the continuity of our business operations.
We have established an internal situation management committee and dedicated resources to help our organization to navigate through the immediate challenges presented by the evolving COVID-19 outbreak.
We have continuity plans in place to prepare for events as they occur and to meet the needs of employees and clients.
We have instituted business travel restrictions that apply to our employees, contractors, suppliers and vendors.
We have worked with our facilities teams to employ additional disinfecting and cleaning procedures in all facilities.
Frontage has donated RMB 1M to Wuhan through Red Cross Society of Shanghai in order to support the prevention and control of novel coronavirus epidemic. This donation helped to purchase urgent medical supplies such as protective clothing, respirators, goggles and disinfectants, as well as supporting the construction of hospitals that used for the treatment of patients infected by novel coronavirus pneumonia in Wuhan and surrounding areas
To enable our delivery of services during this dynamic situation, we emphasize the need for open lines of communication about potential challenges as a result of the current COVID-19 outbreak. We encourage you to regularly connect with your respective contacts at Frontage.
Headquarters, Bioanalytical and DMPK Services: (610) 232-0100
DMPK Related Inquires: Press 3 and then 1
Bioanalytical Related Inquires: Press 3 and then 2
CMC Services and GMP Manufacturing: Phone: (484) 362-0424
Safety, Toxicology and Agrochemical Services (440) 357-3200
Clinical Research Center: (888) 227-9499
We will remain vigilant and are using all of our resources and expertise to cope with the developing situation. Thank you all for your understanding, your support, and your partnership during this challenging time.