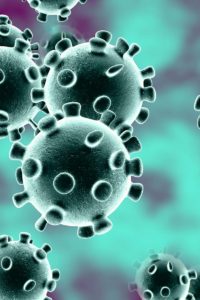 Frontage Laboratories, Inc. Response to COVID-19 (May 2020)
Statement: Frontage Laboratories, Inc. Response to COVID-19 – May 2020
Dear Valued Clients and Partners:
I hope this email finds you and your families doing well and staying safe and healthy during these difficult times. At Frontage, despite some modifications to how we operate, our commitment to our clients remain as strong as ever.
I am extremely proud of the creativity, innovation, flexibility, and compassion displayed by our employees during this crisis and I thought I would share some examples with you.
Personal protective equipment (PPE) is in high demand, especially among frontline health care workers, who are putting their safety at risk every day in order to help others. Frontage Laboratories has been fortunate to be able to assist our local heroes by donating PPE to 11 hospitals in the vicinity of our sites in Pennsylvania, New Jersey and Ohio. In total, Frontage is on target to complete the donation of over 100,000 surgical masks, 50,000 face shields, 5,000 N95 masks, 4,000 goggles, and 6,500 coveralls. Frontage continues to build sustainable community partnerships with our local hospitals during this time of need and appreciate all the dedication from the doctors, nurses and health care workers, as they navigate the fluid landscape of COVID-19.
Our focus remains first and foremost the health and well-being of our employees who are keeping the delivery of your needs front and center during this unprecedented time. By moving to two shifts we have facilitated employees' social distancing at work while providing all required PPE and other safety measures, to assure the well-being of our employees and their families. We continue to be very fortunate in that none of our employees have been tested positive for COVID-19.
Leveraging our corporate Business Continuity Plan and strong IT-resources, we were able to equip large numbers of our employees to work from home, by providing appropriate hardware, software and very robust internet/data security support. Our clients' data and information security is the highest priority at Frontage, and we spared no effort to ensure its continuity during this period.
Our scientists have found ingenious ways to conduct lab work and have been working hard to deliver results on time, especially for rush projects that support COVID-19 and cancer patients. Not a single project has been canceled, and we continue to provide high quality and timely data/reports to existing and new clients whose internal resources or external partners were either unavailable, limited or stretched due to this pandemic.
Among several Covid-19-related projects we are supporting are:
Our bioanalytical and biologics teams are supporting the development of an assay kit designed to detect COVID-19 virus and antibodies and provide results within 15 minutes.
We are doing the bioanalysis in support of a client's late stage clinical program directed to a COVID-19 treatment.
We are developing and validating a 3-in-1 LC-MS/MS method for the determination of Chloroquine, hydroxychloroquine, and azithromycin in human plasma. Those drugs are under evaluation as a treatment of COVID-19.
We are providing PK and PD biomarkers testing to a number of pharma companies and universities in supporting their COVID-19 related clinical trials.
We continue to expand our offerings by establishing Central lab testing services, highly specialized QWBA (Quantitative Whole-Body Autoradiography) and human clinical C14 ADME capabilities at Exton and Secaucus sites, respectively. Our recently announced Suzhou Tox-DMPK facility planning is also progressing, with the recent signing of key expert personnel who will help lead the design and operation of the vivarium.
At our Ohio Safety/Toxicology site, we have been able to maintain our operations at full capacity and have continued to initiate new studies and report completed studies, as well as recently developing new CSF sampling techniques. We are also pleased to report that ongoing upgrades of our boilers & chillers have been unaffected.
Significant investments in equipment and personnel were made during this period to bring additional capacities and capabilities to our organization. While having to adapt our interviewing and onboarding procedures we have continued to successfully meet our talent acquisition needs. Our HR in Exton has conducted over 40 interviews resulting in hiring and onboarding 18 staff from March 16th to the end of April.
It is often through hard times that have the opportunity to see the resilience and grit of our colleagues and friends. Having witnessed the response of the Frontage family to this crisis, I have more confidence than ever in the strength of my colleagues and their commitment to our clients and partners.
Thank you for your continued support.
Song Li, PhD
CEO
Frontage Laboratories, Inc.