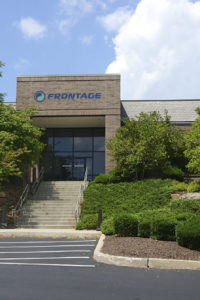 Frontage Expands Bioanalytical Capacity and Capabilities to Support Biologic Drug Development, Biomarkers and Cell and Gene Therapy
October 1, 2019, Exton, PA: Frontage Laboratories, Inc, a CRO providing integrated, science-driven, product development services, is pleased to announce expansion of their bioanalytical laboratories. The extension of their US bioanalytical laboratories in Exton PA includes an additional 10,000 square feet of laboratory space that will be dedicated to further enhancement of their capabilities in biologic drug development, biomarkers and cell and gene therapy.
Frontage Laboratories continues their commitment of supporting drug development programs for biologic drug development, biomarkers and cell and gene therapy with increased laboratory space, instrumentation, systems, automation and personnel. A center of excellence supporting cell and gene therapy will be established which will include dedicated labs in DNA separation, purification, flow cytometry, and cell culture. In addition, the expansion will provide greater biomarker, PK, and immunogenicity bioanalytical capacity to support large Phase II-IV studies.
As part of the expansion, support services will also be enhanced including sample management and sample storage space. LC-MS/MS and ICP-MS instrument capacity will also be expanded to support both large and small molecule, and elemental analysis. The expansion is scheduled for completion Q4-2019.
According to Dr John Lin, PhD, EVP Frontage Global Bioanalytical Services, "The expansion will provide our customers with enhanced bioanalytical capacity to support their large-scale clinical trials. This investment will allow us to enhance our support for new therapeutic platforms such as cell and gene therapy."