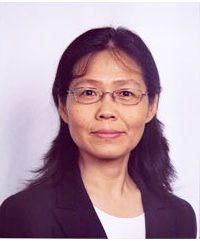 Frontage Appoints Dr.Xiuxiu Cheng as Chief Scientific Officer of China CMC
On April 13, 2020, Frontage Laboratories (Suzhou) Co., Ltd., a Frontage company, announced that Dr. Cheng XiuXiu has joined the CMC (Chemistry, Manufacturing, and Control) Department of Frontage China, and holds the post of chief scientist officer (CSO), and is fully responsible for the product research and Development Department in Suzhou, China.
Dr. Cheng has been engaged in formulation/drug products development nearly 30 years. She has rich experience in drug products development and manufacture (especially extend release products), New drugs (IND) and generic drugs (ANDA), cGMP audit, as well as the application and challenge of US patents. She has a profound understanding of the Chinese and US APIs' application requirements, research and development trend and marketing situation. Most of the generic drugs and 505 (b) 2 products that it has undertaken and developed in the past years have been approved by FDA. Dr. Cheng has obtained more than 30 U.S. patents, and there are still many U.S. and other countries' patents under examination and approval.
Dr. Cheng graduated from East China University of science and technology with Bachelor and Master, and graduated from West Virginia University with a Ph.D. Before joining Frontage, Dr. Cheng worked in the R&D center of Yabao Pharmaceutical as Executive Deputy General Manager and President of Beijing Pharmaceutical Research Institute. She worked in Amal, UCB (former KU), Teva (former Andrx/Watson) and other companies, held the post of as Vice President/Senior Vice President of R & D, and Chief Scientific Officer respectively.
"We welcome Dr. Cheng XiuXiu to join us. Dr. Cheng has rich experience in the development of new drugs and generic drugs, especially delayed release oral solid, will further enhance the R & D capacity of Frontage China. We will continue to increase the introduction of professional and technical personnel and high-end equipment and continue to provide high-quality pharmaceutical R & D services for customers domestic and transnational." Said Dr. Wenjie He, Senior Vice President of Frontage, General Manager of Frontage Laboratories (Suzhou) Co., Ltd.