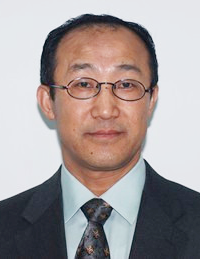 Frontage Appoints Dr. Chengwei Fang as Vice President of China Bioanalytical Services
Frontage Laboratories, Inc., announces the appointment of Dr. Chengwei Fang as Vice President, China Bioanalytical Services. In this role, Dr. Fang will be responsible for the overall leadership and strategic growth of Frontage China bioanalysis and supporting teams (PM, QC).
Dr. Fang has over 20 years of experience in pharmaceutical and agrochemical R&D. Before joining Frontage, he worked as an Environmental Fate and Metabolism Researcher at BASF Agro Research (2000-2004). He then moved on and joined Merck Company (2004-2006) and AstraZeneca Pharmaceuticals LP (2006-2010) and engaged in both discovery and regulated bioanalysis research. He served as Executive Director, Head of DMPK and Regulated Bioanalysis Department at Pharmaron (2010-2014), and as Principal Investigator of Environmental Fate and Metabolism at Corteva Agriscience (2014-2020).
Dr. Fang has rich experience in the areas of ADME, PK/TK, and bioanalysis to support pharmaceutical R&D, environmental fate and metabolism of pesticides and regulatory sciences to support agrochemical registration. He has extensive knowledge on GXP regulations from various authorities including FDA, NMPA, OECD and EPA. He has proven strengths in managing multiple projects and performing complex analytical tasks and has excellent track record on leading teams and delivering high-quality services to clients. Dr. Fang graduated from Delaware University in 1999 with a Ph.D. in Plant and Soil Science.
"We are very excited to welcome Mr. Chengwei Fang to Frontage as Vice President of China Bioanalytical Services. Dr. Fang has rich experience in DMPK and regulated Bioanalysis, and we believe that his leadership will greatly strengthen Frontage's capabilities in DMPK and bioanalysis development in China. "Said Dr. Tianyi Zhang, General Manager of Frontage China.