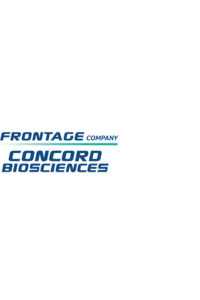 Frontage acquires Concord Biosciences
Frontage Laboratories, Inc., a global CRO with headquarters in Exton, Pennsylvania, announces the acquisition of Concord Biosciences, formerly known as Ricerca Biosciences, LLC, a preclinical CRO located near Cleveland, Ohio. Founded in 1986, Concord Bio supports the pharmaceutical, agricultural, chemical, and animal health industries with Drug Safety, Metabolism, Bioanalytical, Residue, and Environmental Fate studies.
Dr. Song Li, Founder and CEO of Frontage Laboratories, said, "We have committed to build a global CRO company with integrated services. The acquisition of Concord Biosciences is a significant step toward reaching our goal. The addition of Concord Bio to the Frontage family will enable us to provide pharmaceutical product development services from lead selection to IND-enabling studies to commercialization. Additionally, the agrochemical expertise of Concord Bio will position Frontage as a major CRO in the agricultural products industry.".
About Frontage:
Frontage Laboratories, Inc., a full-service early-stage CRO with locations in the USA and China, has been assisting global biopharmaceutical organizations in their drug development efforts since 2001. Spanning from discovery through late-stage development, its full service offerings include DMPK, bioanalysis, analytical testing, product development and full biometrics support. Frontage also provides turnkey product development services to generic, innovator and consumer health pharmaceutical companies to support IND, NDA, ANDA, and 505(b)(2) submissions. Frontage has successfully enabled biopharmaceutical and generic companies of all sizes to advance hundreds of molecules through clinical development to commercial launch in global markets. For more information, visit https://www.frontagelab.com/
About Concord Biosciences:
Founded in 1986, Concord is a contract research organization that supports the pharmaceutical, agricultural, and animal health industries. Our comprehensive, integrated suite of services help our clients meet their regulatory requirements and internal development goals. Located on a 20-acre campus in Concord, Ohio, our expansive facilities allow for Concord to operate on the scale of a large CRO, while offering the nimbleness of a small CRO. Concord is relentless in its pursuit of client service and adding value to client situations through accelerating timelines and providing expert collaboration. For more information, visit http://www.concordbio.com/