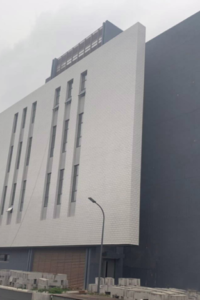 Frontage China will add about 215,000 Square Feet of Lab to Expand DMPK and Preclinical Toxicology Services
On March 12, representatives of Frontage Laboratories (Shanghai) Co., Ltd. ("Frontage Shanghai") and Suzhou Wuzhong Economic and Technological Development Zone Management Committee signed a project cooperation agreement on the leasing of a new research facility. The new laboratory building is located in No. 4 plant of Fumin Phase III High Standard, Wusongjiang Industrial Park, Wuzhong Economic and Technological Development Zone, Suzhou, China, covering an area of more than 215,000 square feet. It will be mainly used for drug metabolism and pharmacokinetic (DMPK) studies and will include an animal facility for non-GLP and GLP PK and toxicology studies.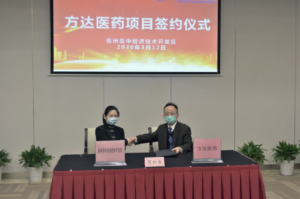 Frontage has successfully conducted research and development services in China, such as biological analysis (large/small molecule), BE clinical study, CMC, since 2006. The new laboratory will be used to expand Frontage's DMPK and preclinical toxicology services; hence the company will be able to offer a more comprehensive and complete set of R & D services in mainland China.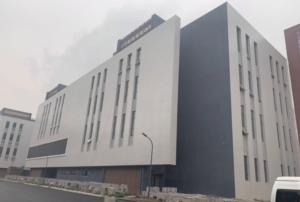 The construction of the new laboratory is expected to start in the second quarter of 2020. In addition to establishing DMPK and Safety/Toxicology services, the facility will also be used to further expand the existing businesses , including bioanalysis, clinical trial material production, stability research, microbial detection, and packaging material compatibility research.
Frontage has established DMPK services in Exton, Pennsylvania, United States , and recently acquired a Safety/Toxicology facility, Concord Biosciences, LLC,United States, in 2018. The combined facilities have project experience and professional strength in toxicology, pharmacokinetics research (rodents, dogs and non-primates, NHP).
"The expansion of approximately 215,000 square feet of laboratory space marks that we can provide more comprehensive services to our customers in China." According to Zhang Tianyi, PhD, General Manager of Frontage China, "we will implement a high quality system in line with the FDA standard for the new laboratory, making full use of the advantages of the simultaneous operation of China and the United States, so as to support the domestic and transnational drug research and development needs of customers in the future."