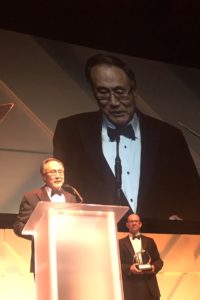 Dr. Song Li Awarded Entrepreneur Of The Year®
Dr. Song Li, Founder and CEO of Frontage Laboratories, Inc., has been awarded the Entrepreneur Of The Year®Award for 2018.
Entrepreneur Of The Year®, founded by EY, is the world's most prestigious business awards program for entrepreneurs, chosen from an independent panel of judges including entrepreneurs and prominent leaders from business, finance and the local community. As the first and only truly global awards program of its kind, Entrepreneur Of The Year celebrates those who are building and leading successful, growing and dynamic businesses, recognizing them through regional, national and global awards programs in more than 145 cities in more than 60 countries.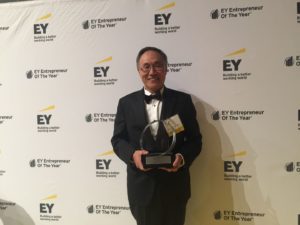 https://www.prnewswire.com/news-releases/ey-announces-winners-for-the-entrepreneur-of-the-year-2018-greater-philadelphia-award-300666998.html
About Frontage Laboratories, Inc.
Frontage Laboratories,Inc., a full service early-stage contract research organization (CRO) with 14 locations in the USA and China, has been assisting global biopharmaceutical companies in their drug development efforts since 2001. Spanning from discovery through late-stage development, Frontage offers small and large molecule product development services including DMPK, Preclinical Safety and Toxicology, Bioanalysis (PK, Immunogenicity Assessment and Biomarkers), CMC, Clinical Trials, Biometrics and Regulatory support. These product development services have enabled many innovator, generic and consumer health companies of all sizes to file IND, NDA, ANDA, BLA and 505(b)(2) submissions in global markets allowing for successful development of important therapies and products for patients.