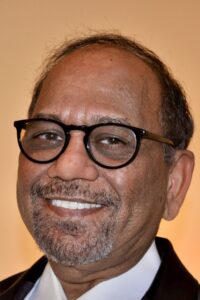 Dr. Raj Yadwad joins Frontage Laboratories as VP Product Development & Manufacturing.
Veerarajendra (Raj) Yadwad Ph.D. is a seasoned global pharmaceutical professional with over 25 years of experience in pharmaceutical quality operations and manufacturing. He has held numerous R&D, manufacturing, quality, and executive leadership roles at multinational firms such as Sanofi, Bausch & Lomb, Valeant and most recently as VP, Global Quality at SUN Pharmaceuticals.
He is a familiar face to some of us at Frontage as he has worked with us during 2011-12 as Senior Director Manufacturing Operations, during which time he has also supported the validation and commissioning of a new biopharmaceutical development and manufacturing facility in Beijing, China.
Raj's technical experience spans product development, manufacturing, quality systems, quality operations, compliance, validation, facility commissioning, technology transfer, and training.
Raj has a Ph.D. in Physiology and Biochemistry from Karnatak University, India and completed his Post-doctoral Fellowship in Biotechnology at the University of Waterloo, Canada. He is a Certified Lean Six Sigma Green Belt and a member of the Parenteral Drug Association (PDA).