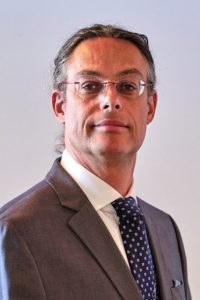 Dr. Daniel Schulz-Jander joins Frontage as the Laboratory Head, Frontage Hayward
Dr. Daniel Schulz-Jander is a strategic leader with extensive experience in building and leading scientific & (bio)analytical teams in the fast-paced life-science space.
As Laboratory Head, Bioanalytical and Biologics Services, Frontage Hayward, Daniel will build & lead a strong team to provide excellent services to our customers. He will be accountable for overseeing all business activities, support staff development, enhance efficiency, drive sales and improve revenue, maintain relationships with clients, enhance the organization's image, and meet overall growth objectives.
Before joining Frontage labs Dr. Schulz-Jander worked at Medtronic, where he held roles with increasing responsibility. Most recently, as the director of the analytical chemistry, his department supported all a(bio)analytical chemistry aspects of drug combination & device development. Prior to Medtronic Daniel worked in San Diego at Ligand and Arena Pharmaceuticals supporting and leading bioanalytical testing.
Working in the life science space for over 20 years Dr. Schulz-Jander has been passionate about (bio)analytical analyses, from an individual contributor to leading larger teams of scientists he focused on (bio)analytical analysis, method development & validation, and compliance. He has published in peer-reviewed journals and holds two US patents.
Dr. Schulz-Jander, who is originally from Germany, earned his Ph.D. in analytical chemistry (Dr. rer. nat.) from the Technical University of Munich in Freising, Germany. He received his master's degree (Diplom Chemiker) in chemistry from the University of Kassel, Germany. He completed his post-doctoral research in pesticide metabolism at the University of California at Berkeley.