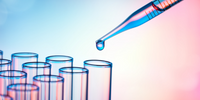 SCOPE 2023
Come talk to our team at booth # 735.
For customized solutions and timely deliverables, Frontage's Central Lab team has built-in operational flexibility for each Sponsor. Frontage Central Labs provide seamless integration with other laboratory testing services. Our consistent methodologies ensure globally harmonized processes and consistent, quality data. Frontage has global capabilities in North America and China as well as a qualified partnership with MediCover to assist with European studies.
Frontage provides complete solutions for the rapid execution of your phase I-II programs. Whether you need full-service or just one or two components, Frontage can scale offerings to support your drug development program.
Schedule a meeting with us at the conference, or request a quote now.