WEBINAR: Bioanalysis of Liposomal Drugs by LC-MS/MS
Liposomes, used as carriers for drug delivery, encapsulate and protect the therapeutic analytes from degration. They are also capable of controling release rate, facilitating on-target delivery and reducing toxicity for drugs. In pharmacokinetic studies for liposomal drug products, validated bioanalytical methods to determine encapsulated and free concentration of the active substance in biological samples (e.g. whole blood, plasma) should be employed. This webinar discusses the development and validation of LC-MS/MS methods for the quantitation of total (encapsulated plus free), encapsulated and free drug concentrations for liposomal drug products.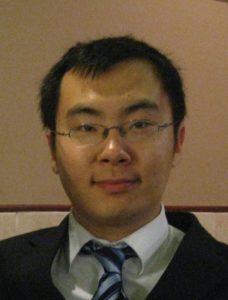 Dr. Kai Wang is Group Leader of Bioanalytical and Biologics Services at Frontage Laboratories, Inc, a leading global CRO in bioanalysis, and has lead more than 100 bioanalytical projects related to the development of pharmaceutical products. His current research focus is in the area of bioanalytical method development and validation, including quantitation of small molecule drugs and metabolites, as well as big molecule drugs and biomarkers such as oligonucleotides, proteins, peptides, glycosaminoglycans and lipids.Dr. Wang earned a doctor of philosophy degree in chemistry from Rutgers University – New Brunswick and received a bachelor of science degree in chemistry from Nanjing University.