2020 DIA: Regulatory Submissions, Information and Document Management Forum
---
Join us for our workshop presented by Hanming Tu!
Session: Preparing and Submitting Standardized Study Data to FDA
Biography
Mr. Hanming H. Tu is the Vice President, Clinical Information Technology and Database Administration.
Ha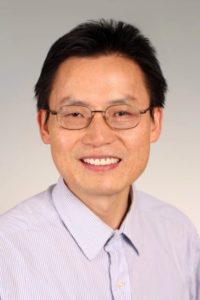 nming has a strong background in database administration and clinical information technology gleaned from over 20 years of experience being a database manager and clinical IT director. He has worked for organizations such as Accenture, Octagon Research Solutions and Premier Research Group PLC.
Hanming has his double Masters from Ohio State University in City and Regional Planning and from Central China Normal University in Physical Geography. He is an Oracle Certified Professional and has also earned a Master in DBA track from Oracle University in 2000.
He actively participated in standard development teams in CDISC and in working groups in PhUSE. He presented numerous times on emerging technologies, data standardization and visualization, and transformation and automation intelligence in industry conferences such as DIA, CDISC, PharmaSUG and PhUSE.
---
For more information, click HERE!
To register, click HERE!
Location:
Bethesda North Marriott Hotel and Conference Center
5701 Marinelli Road
North Bethesda, MD