US Clinic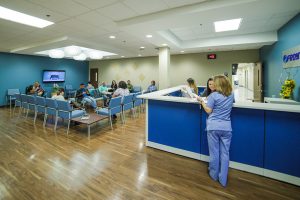 Our Phase I facility is located Secaucus, NJ (less than 20 miles from NYC) in an ethnically and socioeconomically diverse region, close to a major medical center and within easy traveling distance of major airports and other transportation.
36,000 sq. ft. state of the art facility
160 Beds and multiple units can be combined to accommodate any size study
Safe drug handling including controlled substance management (Schedule 2-5 license)
Telemetry unit
½ mile from local medical center
Less than 5 miles from New York City
Near major airports and mass transit
Experience with Targeted Patient Populations
Frontage also has significant experience performing studies in targeted patient populations.
Diabetes, Type 2
Hypertensive Patients
Obese Subjects
Pre and Postmenopausal Women
Low Testosterone Males
Surgically Sterile Females
Metabolic Syndrome
Geriatric Subjects
Healthy Subjects